🍑 Tao Long (he/him)
Hi, I'm a second-year Computer Science PhD student at Columbia University, with a focus on human-computer interaction (HCI). I'm fortunate to be advised by Professor Lydia Chilton and part of the ♔ Columbia HCI Group

My research focuses on making generative AI models more usable, useful, and well-integrated into our everyday workflows. Thus, I build multimodal AI productivity & creativity support tools (yeee🤠!!) Specifically, I am researching the human-AI interaction design with large language models (LLMs) and text-to-image models in the context of workspaces. Before my PhD, I earned my two bachelors with Summa Cum Laude from Cornell University, which unlocked the doors to research and teaching for me. For more info, please refer to my Curriculum Vitae :)
please reach out! happy to talk & help out in any way i can 🧡
News
Below is a list of recent updates, which admittedly focuses on good news. However, I think it's also important to share *bad news*, to normalize sadness, vulnerabilities, rejections, and failures :) While it's far from perfect, you can check some of my thoughts on this other side of the mood blog. If you want, I'm happy to chat! (idea from the amazing Jane Im)
See More

Jan 2023

happy new year and happy lunar new year! sent from Nairobi, Kenya 🦓🦌🦒🐆🐗🦩🇰🇪

Oct 2022

got selected as a kraft global fellow by the office of university chaplain and kraft family fund!

Sep 2022

started my PhD at columbia cs with amazing Lydia Chilton!

May 2022

got selected as the recipient of the Anson H. Rowe Award, the highest department award! $3500!

Apr 2022

dade the decision to join columbia cs finally, and my announcement tweet got shared by cornell cis!

Mar 2022

our project collaborated with cornell law and weill cornell medicine is on cornell chronicle! volunteered at TEI 2022

Dec 2021

received a huge grad school application scholarship provided by oSTEM and Queer in AI! Thank you!
Research
My Info/Sci and Communication background made me understand that technology has both communicative capacity and responsibility. Therefore, as designers and developers, we should speak, design, and build for those who can't. As a junior PhD, I am more than eager to learn and join exciting HCI/AI projects. Don't hesitate to reach out for collab :D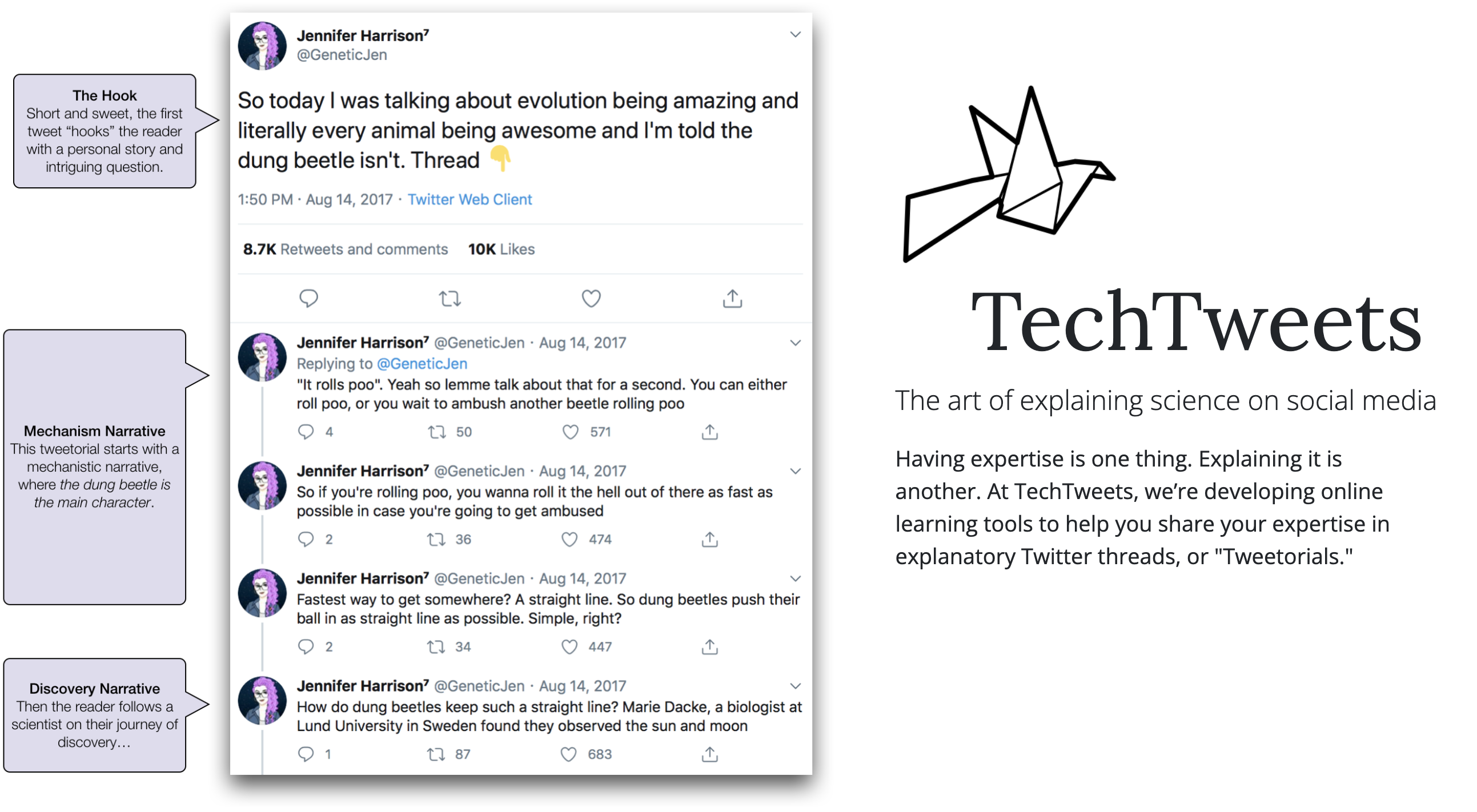 Tweetorial Hooks: Generative AI Tools to Motivate Science on Social Media
Tao Long, Dorothy Zhang, Grace Li, Batool Taraif, Samia Menon, Kynnedy Smith, Sitong Wang, Katy Gero, Lydia Chilton
ICCC 2023 Tweetorials are popular, but STEM experts struggle to make them engaging. Our system, HookIncubator, utilizes scaffolding and AI chaining with LLMs for co-creating compelling hooks. Our evaluation indicates reduced cognitive load and well-supported science contextualization. Users edits LLM outputs for personal style and clarity, enhancing ownership and motivating more readers.
PDF Video Project Code Demo BibTeX
---
Social Dynamics of AI Support in Creative Writing
Katy Gero, Tao Long, Lydia Chilton
CHI 2023 To address the lack of work considering the social-technical gap that LLMs poses on writers, we discover three elements that govern a writer's interaction with support actors: [1] what writers desire help with (motivation, planning, translating, reviewing) and [2] how writers perceive potential support actors (availability, individuality, trust) and [3] the values writers hold (intention, authenticity, creativity).
PDF Video Tweetorial Press BibTeX
---
ReelFramer: Co-creating News Reels on Social Media with Generative AI
Sitong Wang, Samia Menon, Tao Long, Keren Henderson, Dingzeyu Li, Kevin Crowston, Mark Hansen, Jeffrey Nickerson, Lydia Chilton
arXiv 2023 News outlets struggle to create news reels that match the style of TikTok. Our system, ReelFramer, uses LLMs and text-to-image models to help journalists explore framings, generate scripts, character boards, and storyboards. Our user study and co-design workshop found it eases the burden of writing, makes the process rewarding, and generates informative and entertaining end results.
---
Generative Disco: Text-to-Video for Music Visualization
Vivian Liu, Tao Long, Nathan Raw, Lydia Chilton
arXiv 2023 Visuals enhance our music experience while existing text-to-video tools produce uncanny ones. Our system, Generative Disco, helps generate music visualizations with start and end prompts and design patterns (transition and holds) using LLMs and text-to-image models. With robust user control to mitigate the uncanny, professionals found the system enjoyable, easy to explore, and highly expressive.
PDF Video Tweetorial Code Demo BibTeX
---

Challenges and Opportunities for the Design of Smart Speakers
Tao Long, Lydia B. Chilton
arXiv 2023 VUIs have opened up many new types of interaction, while they are still underused. We identify opportunity spaces for designers and developers to explore such as focusing on 1) information support while multitasking (cooking, driving, childcare, etc), 2) incorporating users' mental models, and 3) integrating calm design principles.
PDF Video AAAI 2023 Workshop Paper & Poster (Non-Archival) BibTeX
---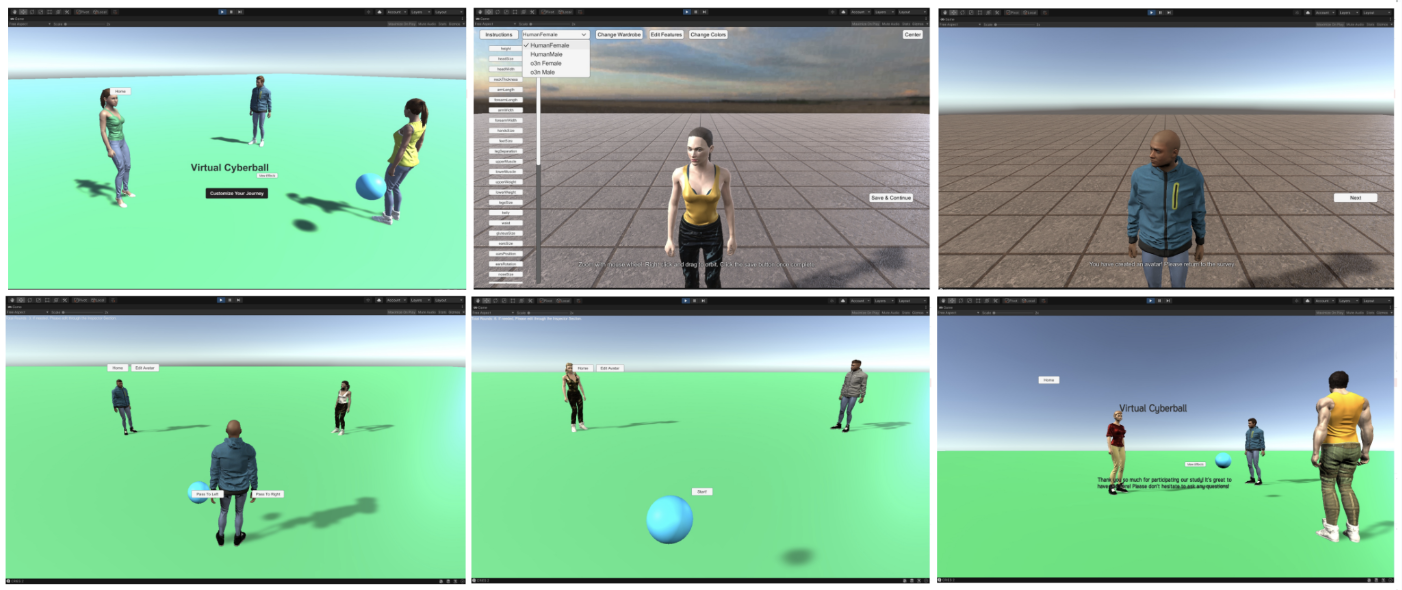 Diverging Perspectives from Naive Participants and Social Scientists on Addressing Embodiment in a Virtual Cyberball Task
Tao Long, Swati Pandita, Andrea Won
CSCW 2023 EA To address the lack of research on UCD methodologies for social science paradigms, we identify shared considerations and disagreements between naive participants and experienced researchers for future systems: 1) intuitiveness, 2) inclusivity, 3) minimalism.
PDF Code Funding 1 Funding 2 BibTeX
---
Multistakeholder Perspectives on Digital Tools for U.S. Asylum Applicants Seeking Healthcare and Legal Information
Aparajita Bhandari, Diana Freed, Tara Pilato, Faten Taki, Gunisha Kaur, Stephen Yale-Loehr, Jane Powers, Tao Long, Natalie Bazarova
CSCW 2022 A lack of information for asylum applicants negatively impacts their healthcare engagement. We identify four challenges for immigrants using current digital tools: lack of information, inaccessibility, emotional barriers, and lack of cultural sensitivity. The study recommends multiple stakeholders' perspectives when designing future tools.
PDF Video Project Press 1 Press 2 Press 3 BibTeX
---
Teaching & Services
My passion for teaching and socially impactful research significantly contributes to my decision to pursue a PhD and (possibly) an academic career in Computer Science. For the sake of intersectionality, I always remind myself that I am indeed a privileged person along my journey. It helps me rethink myself, my role, and my responsibilities in better helping others with the resources I have. Always eager to contribute to new initiatives ;)
SP 2022
INFO 4400: Qualitative User Research and Design Methods with Gilly Leshed
FA 2021
INFO 3450: Human-Computer Interaction Design with Gilly Leshed
SP 2021
INFO 2300: Intermediate Design and Programming for Web with Kyle Harms
Conference Reviewer @
TEI 2024, CSCW 2024, CSCW 2023 EA, CHI PLAY 2023 EA
Conference Volunteer @
CSCW 2023, CHI 2023, EMNLP 2022, CSCW 2022, TEI 2022
Panelist @
Charting Your Course: Exploring Careers in Math, Applied Math, and Computer Science.CSUREMM Program. New York, NY, June 27, 2023
Panelist @
UX Research Alumni Career Panel. Cornell University INFO 4400 Class. Ithaca, NY, May 27, 2023
Co-Organizer @
qSTEM at Columbia University (linktree)
Mentor @
Columbia Undergraduate Research Experiences in Mathematical Modeling (CSUREMM) Program
Mentor @
Women in Science at Columbia (WISC) Undergraduate Mentoring Program
Fellow @
Social Justice Mini-Grant Grantee & Recipient (PI, $1500) University Life and Columbia University (grantee profile)
Fellow @
Lead Teaching Fellow at Columbia University Center for Teaching and Learning
Fellow @
Kraft Global Fellow at Kraft Family Fund and Columbia University (news)
Fellow @
CRA Grad Cohort for Inclusion, Diversity, Equity, Accessibility, and Leadership Skills (CRA-IDEALS)
Awardee @
PhD Service Award at Columnbia University (news)
Member @
Queer in AI & Out in Science, Technology, Engineering, and Mathematics (oSTEM)
Undergrad Member @
Grad Students for Gender Inclusion in Computing at Cornell University
Undergrad Worker @
Technical Project Coordinator at Cornell Information Technologies
Undergrad Worker @
Café Jennie at Cornell University
📍for the latest and cutest details, please check my CV :)
---
Miscs
Music Blog (my annual music time is 85,000+ min)

55% Mandopop:

Tanya Chua 蔡健雅, Yanzi Sun 孙燕姿, Jolin Tsai 蔡依林, Hebe Tien 田馥甄, Deserts Chang 張懸, Penny Tai 戴佩妮, Sandy Lam 林憶蓮, Lala Hsu 徐佳瑩

25% Kpop:

IU 이지은, IVE 아이브, TWICE 트와이스, Stella Jang 장성은, Sunmi 이선미, NewJeans 뉴진스, BOL4 볼빨간 사춘기

20% Pop (?):

Lady Gaga, Beyoncé, Doja Cat, Dua Lipa, Olivia Rodrigo, Ariana Grande, Lana Del Rey, The Weepies




Travel Blog (escape ithaca/NYC once a month!)

senior year in ithaca...

[06/2021] New York, NY
[07/2021] Washington, DC (july4 fireworks!)
[08/2021] Gainsville, VA
[09/2021] New York, NY
[10/2021] Winston-Salem, NC
[11/2021] Boston, MA
[12/2021] Manassas, VA
[01/2022] Washington, DC
[02/2022] New York, NY
[03/2022] Chicago, IL
[04/2022] Miami, FL
[05/2022] New York, NY (my graduation!)
[06/2022] Manassas, VA
[07/2022] Ithaca, NY
[08/2022] Palo Alto, CA (family reunion!)

1st year phd in the big apple...

[09/2022] Miami, FL (gaga concert!)
[10/2022] Raleigh, NC
[11/2022] Pittsburg, PA (cscw 22 virtual...)
[12/2022] Manassas, VA
[01/2023] Nairobi, Kenya (kraft global fellow)
[02/2023] Washington, DC (aaai 23!)
[03/2023] Honolulu, Hawaiʻi (cra ideals 23!)
[04/2023] Manassas, VA (chi 23 virtual...)
[05/2023] Durham, NC
[06/2023] Delavan, WI (hcic 23!) & Waterloo, ON (iccc 23 virtual...thank u! amazing canada visa officers🕯️RIP)
Foodie Blog (see @eatao1ong)
Mood Blog (see this doc)
Dance Blog (kpop cover dance!)